Frequently Asked Questions
What is the difference between the fitting and manufacturing process of Direct Socket and a more traditional socket design?
The process is literally built around the you and the fitting and manufacturing takes place directly on your leg. There is no need for a check socket and when done right no further modifications are needed. A fitting session might come across as very busy with many impressions in a short time, but with One Visit Prosthetics you walk out of the door with your final prosthesis.
Does it take long to get used to a prosthesis with Direct Socket?
This depends on your previous prosthesis and your personal situation. The design of Direct Socket is different compared to traditional sockets and allows for increased range of motion (Direct Socket TF). This requires a more active use of your muscles, which might result in a lower stump volume or change in the beginning.
Can my prosthetist fit and manufacture a prosthesis with Direct Socket?
The fitting and manufacturing requires specific skills and experience in order to achieve the desired result. Össur provides extensive training and education courses to prosthetists interested in working with Direct Socket. Find your nearest certified clinic here.
Is it possible to choose other colours and designs for the Direct Socket?
Direct Socket uses transparent resin to showcase the materials used in the design. However, it is possible to add different colours or designs during the manufacturing process. We advise to contact your prosthetist to check the possibilities.
Can I also use a Direct Socket and keep the other components of my prosthetic leg, like the liner and foot?
Direct Socket is designed to be compatible with the most common components, but we recommend to contact your prosthetist.
Is it possible for my prosthetist to make adjustments to the Direct Socket?
Prosthetists who are trained to fit and make a Direct Socket directly on you as a prosthetic user, take all personal and specific circumstances in consideration before the manufacturing process begins. Apart from the option to add relief pads in the desired areas, the design and manufacturing process eliminates the need to do any modifications once the socket has been finished.
What are the biggest advantages of One Visit Prosthetics with Direct Socket?
Only one visit required
Snug socket fit
Increased range of motion (Direct Socket TF)
The design stimulates the use of the muscle in the respective areas and helps to stay active throughout the day
The design and process is built around you and allows your prosthetist to focus on your personal needs and training

Where can I locate a Össur Certified Provider?
Get in touch using our 'find a clinic' contact form and our customer care team will be in touch to advise you on the nearest and most suitable clinic.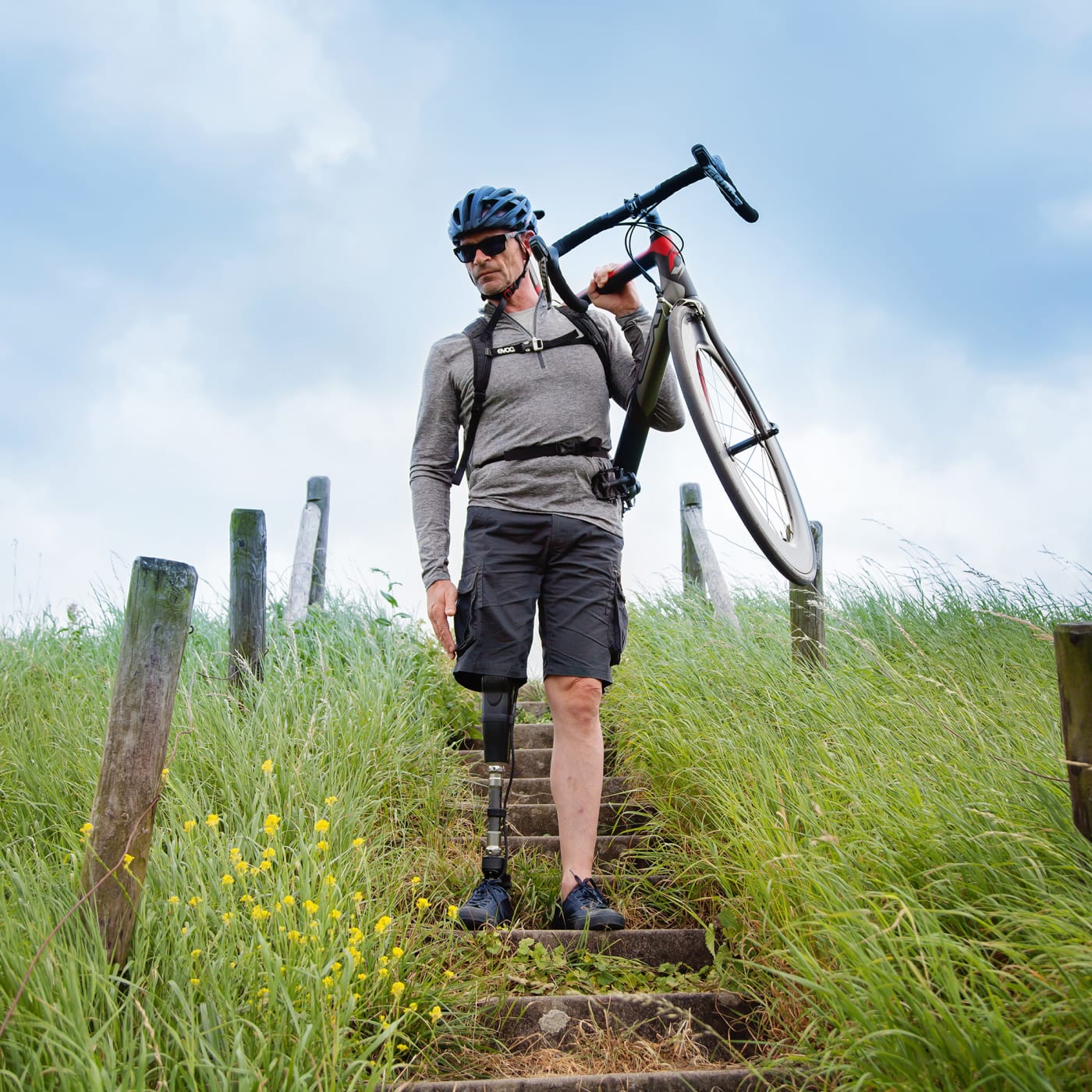 Get Started With One Visit Prosthetics
One visit prosthetics gives you access to the latest features in prosthetics, unique socket solutions and a clean, comfortable fitting process. Ready from start to finish in one visit.