Unloader
®

Forschung & klinische Studien
---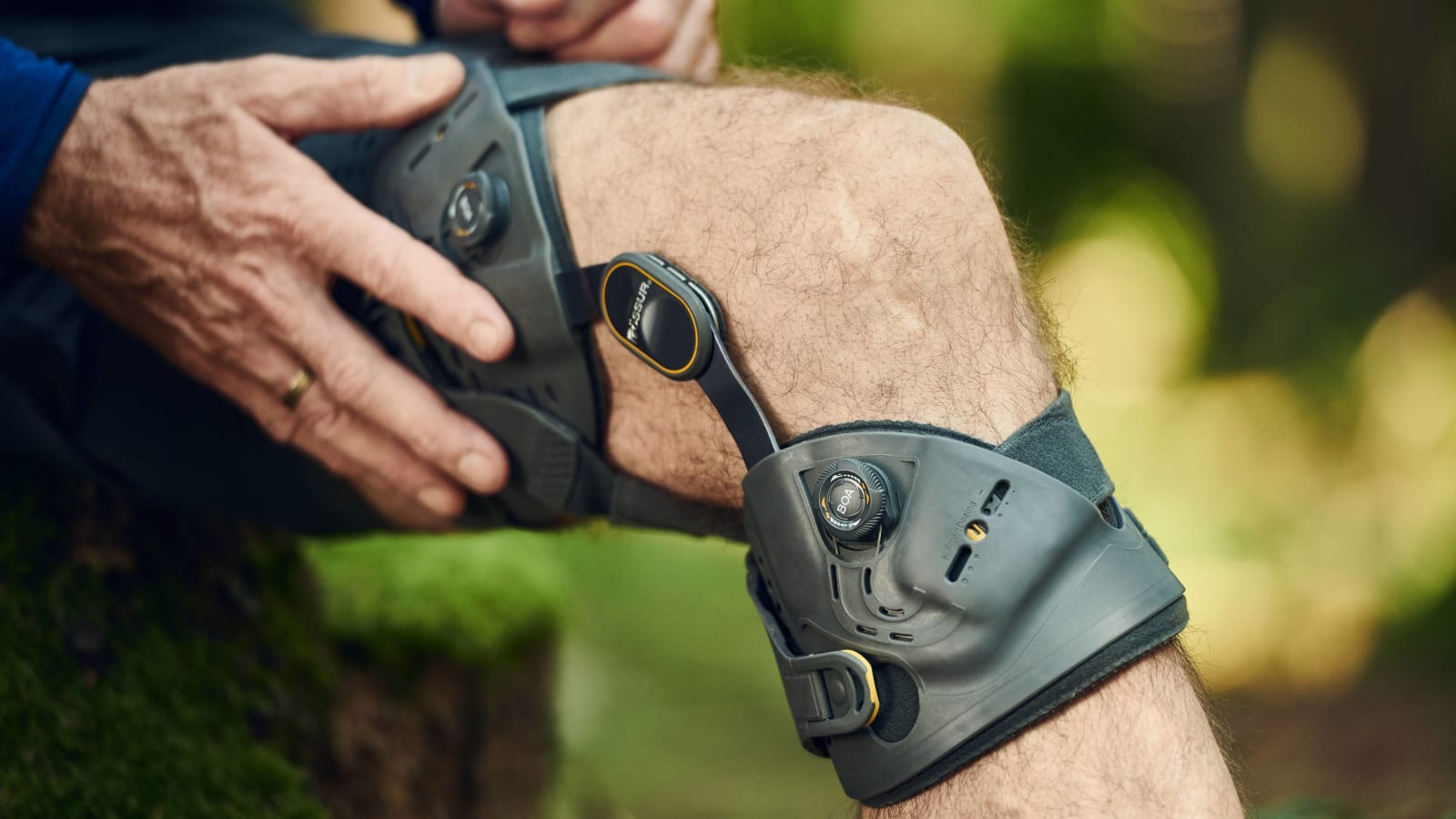 Klinische Studien
Össur setzt sich für die forschungsgestützte Validierung der Effizienz und Funktionalität seiner Produkte ein. Nachfolgend finden Sie eine Quellen-Sammlung wissenschaftlicher Publikationen aus medizinischen Fachzeitschriften zu den Themen Gonarthrose, Orthesen und Wirksamkeit der Unloader One® sowie Studien über Wirksamkeit und Verbesserung des Heilungsprozesses durch die Unloader® Hip.
Expertenkonsens - Unloader One Orthesen
Experten aus aller Welt haben Empfehlungen zur Behandlung von Gonarthrose und degenerativen Meniskusläsionen erarbeitet. Lesen Sie hier ihre Empfehlungen:
Gonarthrose – Gonarthrosepatient jüngeren bis mittleren Alters
Expertengremium: T. Conrozier (FRA) | C. Becher (GER) | P. Lee (UK) | M. Schwellnus (SA) | W. Kregher (GER) | J. Cassens (GER) | D. Danneberg (GER) | J. Wagner (GER) | M. Niederhaus (GER) | J. Baldwin (UK)) | S. Stubbs (UK) | K. Moholkar (UK) | J. Saksena (UK) | J. Griffiths (UK) | L. Strong (UK) | J. Kozdryk (UK) | A. Adhikari (UK) | R. Yallapragada (UK) | B. Nistor (UK) | A. Panero (USA) | A. Makinde (USA) | N. Patel (USA) | A. Kamath (USA) | M. Korkola (USA) | A. Antebi (USA) | T. Rindlisbacher (CAN)
Gonarthrose – älterer Gonarthrosepatient (>60 Jahre)
 Expertengremium: B. Pietrosimone (USA) | P. Trikha (UK) | S. Patel (IND) | M. Hadod (GER) | A. Hamadou (GER) | C. Botha (UK) | M. Lal (UK) | W. Bruke (UK) | S. Ferns (UK) | L. Oliver-Welsh (UK) | J. Lisk (UK) | T. Beadle (UK) | A. Vajramani (UK) | H. Hassouna (UK) | K. T. Naik (UK) | S. Smallbone(UK) | S. Whalen (USA) | R. Kruse (USA) | D. Wang (USA) | S. Chandran (USA)
Gonarthrose – aktiver Gonarthrosepatient
 Expertengremium: A. Anz (USA) | B. Devitt (AUS) | W. Potthast (GER) | C. Stolz (GER) | P. Heinzelmann (GER) | P. Crocker (UK) | C. Oliva (UK) | T. Williams (UK) | C. Minshull (UK) | M. Aunger (UK) | T. Billers (UK) | A. Hegab (UK) | Y. Kordofani (UK) | N. Boyd (UK) | V. Ford (UK) | B. Busfield (USA) | A. Patel (USA) | J. Boyer (USA)
Reviews, Meta-Analysen und Leitlinien
Klinische und ökonomische Studien
Aktuelle Case Studies zur Coxarthrose-Behandlung
Leistenschmerzen mit Diagnose Coxarthrose
Dr. Todd P. Stitik, President, New Jersey Society of Physical Medicine and Rehabilitation
Bei einem 61-jährien Patienten treten seit sechs Monaten schleichend Schmerzen in der rechten Leiste auf. Es gingen keine Störungen oder Trauma voraus. Er bemerkte den Schmerz insbesondere, wenn er sich nach vorne beugte, sich streckte, und vor allem beim Gehen.
Schmerzen in der linken Hüfte und Leiste
Dr. Femi Ayeni, McMaster University, Ontario, Canada
Femoro-Acetabuläres Impingement (FAI) mit Coxarthrose. FAI, auch bekannt als Hüft-Impingement, ist ein Zustand, der bei jungen Erwachsenen Hüftschmerzen verursacht. Diese sind die Folge eines Ungleichgewichts von Form und Größe des Femurkopfes und -halses und des Acetabulums (Hüftpfanne). Im Laufe der Zeit kann der daraus resultierende abnormale Kontakt zu Schäden an den Hüftgelenkstrukturen führen.
Coxarthrose und Impingement-Syndrom
Dr. Katherine L. Dec, VCU Health System Richmond, VA
Vorstellung der Patientin mit Schmerzen an der linken Kniesehne nach dreiwöchigem Lauftraining. Sie möchte in 6 Woche an einem Marathon teilnehmen. Die Krankheitsgeschichte umfasst eine vorherige Arthroskopie am linken Kniegelenk für eine partielle mediale Meniskektomie.